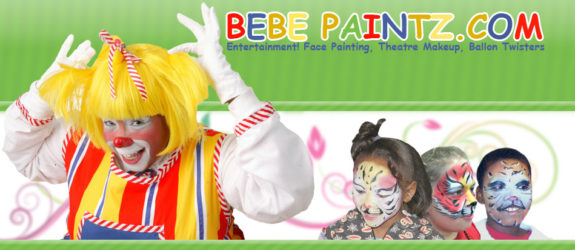 When you are looking for the best in family friendly entertainment, we are the best in the business! We specialize in face painting, balloon twisting, and clowning around! Make sure to check out some of our pages in more detail to learn more about what all we can do for your event.
If you are in St. Louis or the surrounding area and want to have an amazing party or event, give us a shout via our contact form and we will help make your event a resounding success. With our many years of entertainment experience, we can help guide you in the party planning process.
Click Here for to find our quick and easy contact form. We don't spam you and we respect your privacy. Let us know a few details about your event and we will send you an email with prices and availability.

Contact: Phone: (314) 868-0770
Email: gobebegirl@aol.com
© 2014 BeBePaintz.com